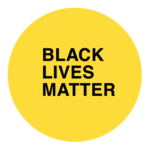 The International Laboratory of Architecture and Urban Design, ILAUD is a free international association – founded in Italy in
1976 by Giancarlo De Carlo – of Universities, cultural institutions, individual persons and scholars whose interests are focused on the problems of human habitat.
ILAUD activities are carried on through laboratories/workshops based on studio work, seminars and lectures. These activities take place where there are issues particularly relevant that must be studied in depth. Design is used as a tool for exploring issues and suggest tentative solutions that can be useful for a wider range of cases.
Research projects and studios on these problems are further developed on a more permanent basis by the Schools of Architecture and Planning associated with ILAUD. ILAUD also advises local governments and public agencies on specific architectura, urban design and spatial planning issues.
ILAUD's present activity focuses on four issues that are among the most urgent and difficult the world must nowadays tackle.
They are:
The consequences of climate change, natural disasters, epidemics, growing urban concentration of the population, technological innovations, worsening economic and social inequalities on the human habitat.
The resilience of human settlements, from megacities to villages, to these events and processes and the actions to be taken to increase it.
The urgency to establish a new fair relationship between the man-made environment and nature, and to develop an inclusive, multicultural and equitable human environment.
ILAUD aims to approach these issues in original and innovative ways which can produce positive and possible solutions to them. To overcome the difficulties posed by the present pandemics ILAUD has launched a number of on-line educational programs. From 1976 to 2003 ILAUD activities were held in Italy. After 2006, with the departure of Giancarlo, in continuity with the tireless efforts of Connie Occhialini coordination and chaired by Paolo Ceccarelli, thanks to the collaboration with Red Alvar – Patrimonio Y Proyecto,a network of Latin American and European Schools
of Architecture; the urban design research group of University of Ferrara, University of California, Berkeley and Waseda University, Tokyo and the UNESCO Chair "Urban and Regional Planning for Local Sustainable Development", ILAUD extended its operations to Latin America, Africa, Asia, the Middle East. Over the past 15 years ILAUD has cooperated with over 20 Chinese, European, Japanese, Indian, Israeli, Latin American, Palestinian, South African Schools of Architecture and Planning.